When I'm visiting my family and friends for holidays, it's hard to get them to break out of their food comfort zone, so if I can find a healthy dish to sneak into the Thanksgiving buffet that won't cause them to turn up their noses at first look, I can almost guarantee they'll like it after they try it!
These three dishes have happily passed the lips of said picky eaters. Test them yourself and let me know how they go over!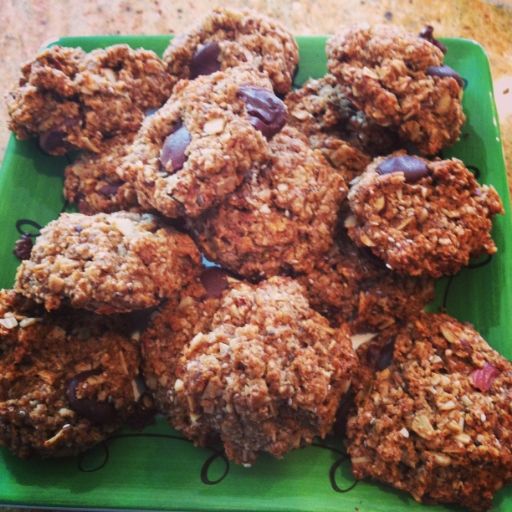 These vegan and gluten free chewy trail mix cookies from Oh She Glows passed the test of my parents and a girlfriend with a super-simple palette. There are a ton of ingredients, and some are a little hard to find, but substitutions are easy to make as long as you stick to the base. I skipped the sesame seeds because they don't do much for me and added extra chia seeds instead. Cacao nibs are amazing, but hard to find in my hometown, so I used more dark chocolate chips. This would also be really tasty with hemp hearts or carob chips. I think the key ingredient that makes these so irresistible is the coconut oil–it makes them moist on the inside and crispy on the outside.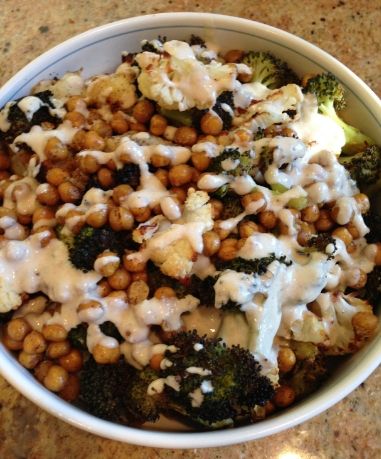 Another ah-mazing find from Oh She Glows is this Roasted Buddha Bowl, made with roasted broccoli, cauliflower and chickpeas. I simplified the dressing by just using tahini, warm water, lemon juice, salt and pepper. This is a perfect side dish for chicken or fish, or serve over brown rice or quinoa for a vegan meal.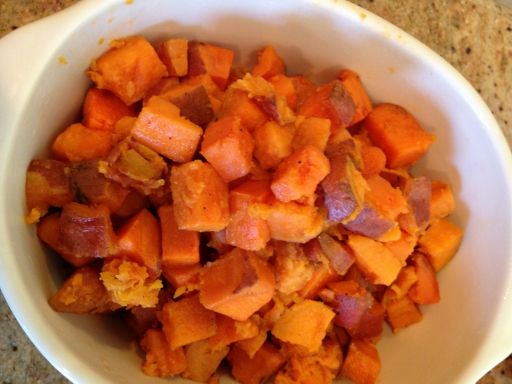 Who knew sweet potatoes could taste so sinfully delicious without butter, sugar or marshmallows. Salt. Pepper. Coconut oil. That's it. Really. This recipe from Whole Foods is one to keep on hand through the chillier months.
Have any other recipes I should test on people with an aversion to healthy foods? Send 'em my way!